Situated in the heart of Bright's food, wine and distillery district, these five luxury appointed townhouses offer a new standard in designer comforts married with individual collections of fine Australian art prints produced by celebrated contemporary artists Margie Sheppard and Dean Bowen, plus key works by John Olsen.
Exteriors evoke an ultra modern European urban appeal mixing timber, stone and steel. While the rowed townhouse outer skins appears deliberately stern and utilitarian, the interior styling and comfort factor is exceedingly warm. Centred around the art, the soft furnishing elements within each apartment drawn on tones and textures mimicking the colours and moods of the museum quality prints hanging within. Two of the five townhouses have been named in memory of the Australian modernist artists: Joy Hester and Sunday Reed (Heidi Collective art movement) and one in celebration of contemporary landscape painter John Olsen. A further two townhouses have been named for two contemporaries artists, and in recognition of their modernist approach in art: Margie Sheppard and Dean Bowen.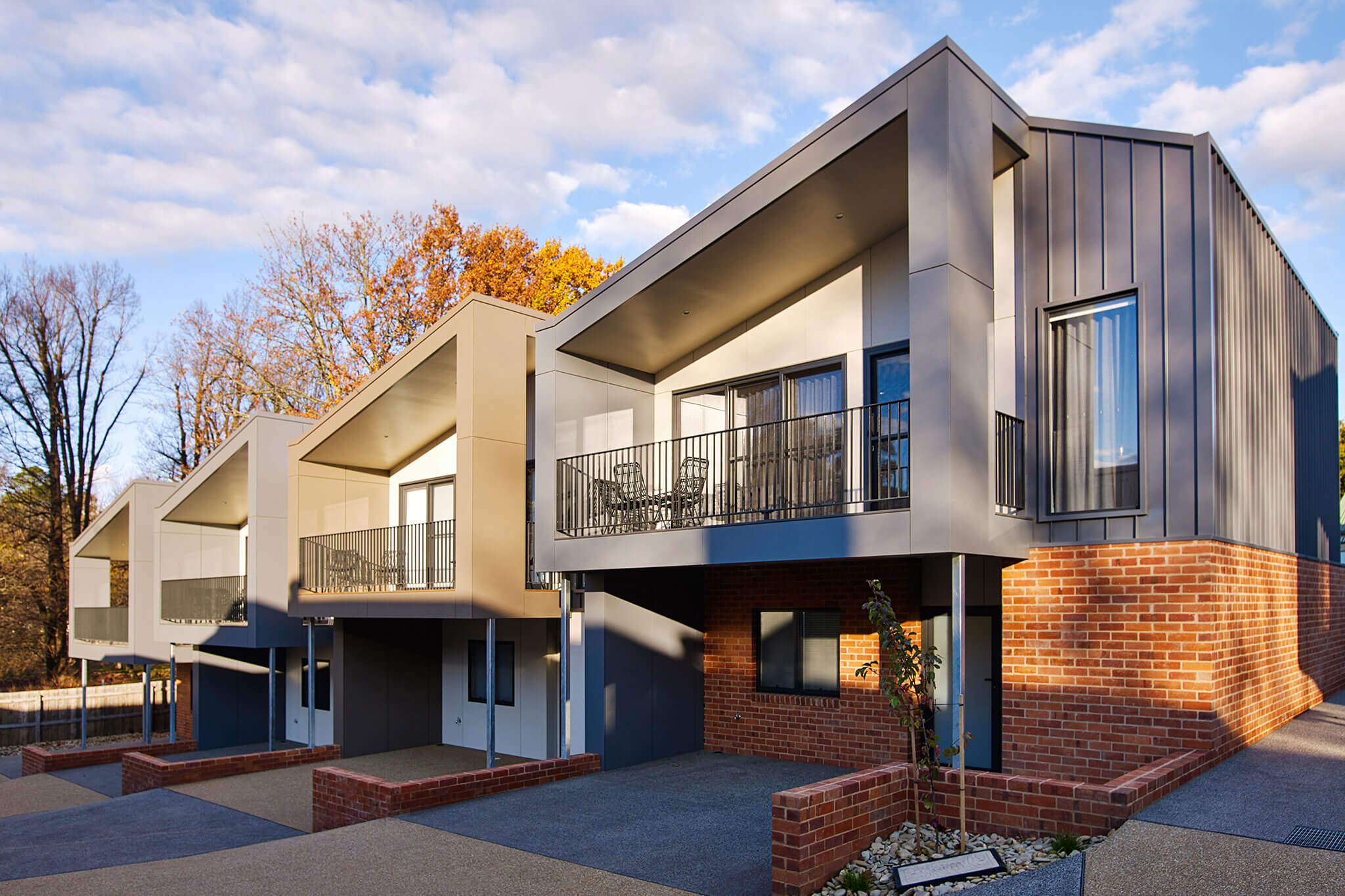 Melbourne architect Peter Sandow of FMSA Architecture was enlisted to design the highly modernist and appealing complex. It has further elevated Bright Alpine Builders' reputation as leaders in commercial and residential alpine construction.
The project was recently feature in Essentials Magazine Australia. To read more visit:
https://www.essentialsmagazine.com.au/travel/for-arts-sake-art-house-townhouses-open-in-bright-victoria/