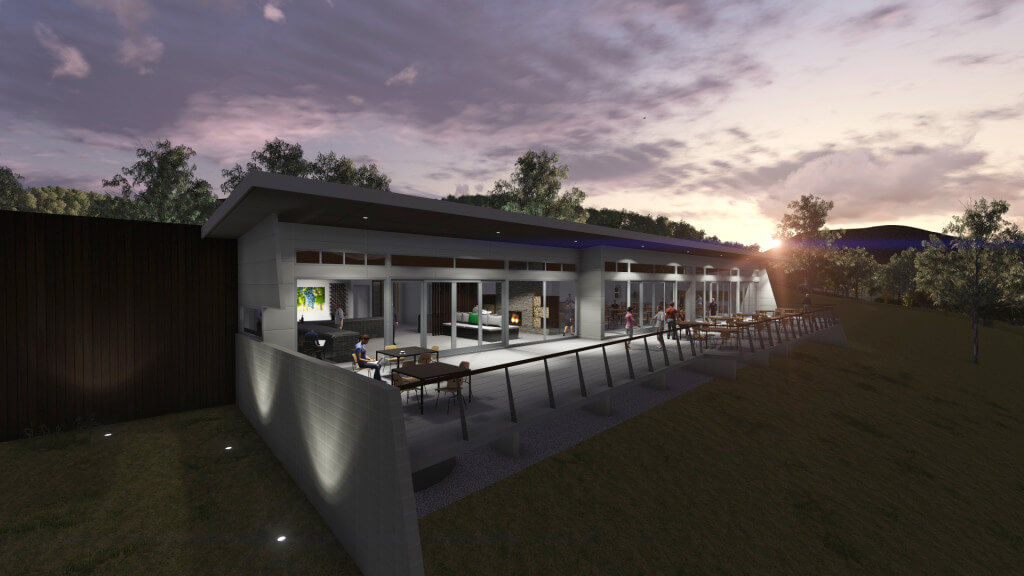 Bright Alpine Builders has commenced building a new, cutting-edge wine, food and events complex at Chrismont Wines vineyard estate, in Victoria's celebrated King Valley wine region.
The announcement follows the news that the Victorian Government will invest $150,000 from its $1 billion Regional Growth Fund into this exciting new development.
"Our new home will present a modern face of King Valley and take tourist's regional expectations and experiences to a new level," said owner Arnie Pizzini. "The catalyst for us to develop our business this way was a combination of our confidence in the region's offering and potential, and our visitor's responses to the beauty of its natural landscape."
Incorporating a wine tasting area, restaurant, larder, education and wine sensory room, outdoor decking, and meeting and event facilities, the complex has been designed by MG Design & Building. It will sit atop a natural plateau, 350 metres above sea level.
Work by Bright Alpine Builders is scheduled for completion in Spring 2015.